Geodesic dome tent
Perfect portable tent solution for every occasion, anywhere! Available for rent and purchase.
Discover more
What is
it?
Geodesic dome tent
The most unique and memorable, portable structure the world has ever seen!
Branded, pop-up, promotional multi purpose dome shape structures available for use at corporate events, music festival and all kinds of promotional, marketing live shows.
Domes are available from 5m diameter up to 40m diameter and beyond. We offer sale and rental options worldwide.
From hot desert
To arctic mountains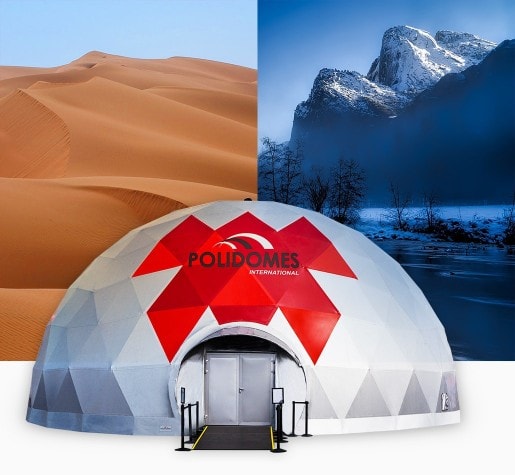 Main advantages:
Solid and safe
The strongest structure ever invented
Fast assembly time
Make a unique event anytime you need
Flexible offer and short time lead
We love what we do and we are waiting to meet you!
All options available for purchase and rent
Portable & quality solutions worldwide
Additional options:
Premium flooring
Possible to construct on any ground
Immersive projection system
Live theater dome
Air Conditioning/heating system
Climate control
Tunnels
Connect your tents
Branded customization
Personalized your dome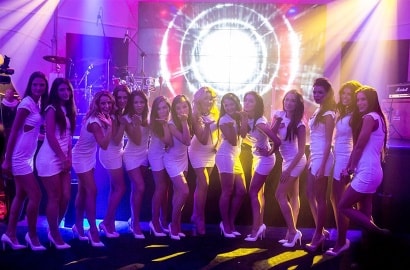 Small geodesic tents
Do you want to surprise and impress your customers? Polidomes will be the best solution, as its Showcase booth tent will not only make a remarkable appeal to your potential customers, but also effectively engage your current customers. VIP zone tent will transform your working space into a unique VIP place, and Chillroom dome will take your customers to another dimension of your company. Business will never look so easy anymore.
Small geodesic dome tents are easy to set up and we sell them as DIY dome tent kits. Use it for fairs, life events or make your own glamping resort just within hours.
Burn BMX championship - Rumunia 2012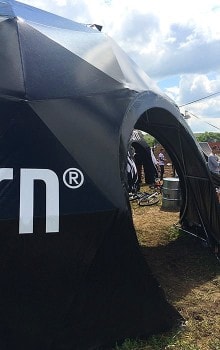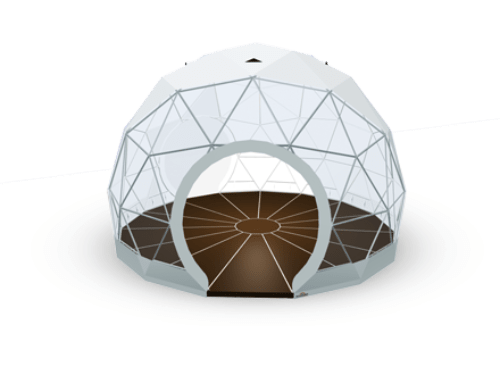 Polidome 30
Surface Area: 30 m2
Diameter: 6,2 m2
Persons standing: 48
Price up from 7 800€
Metlife skijumping - Zakopane 2015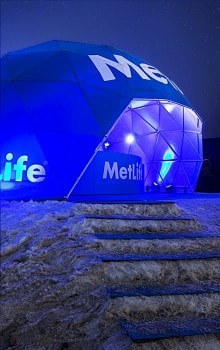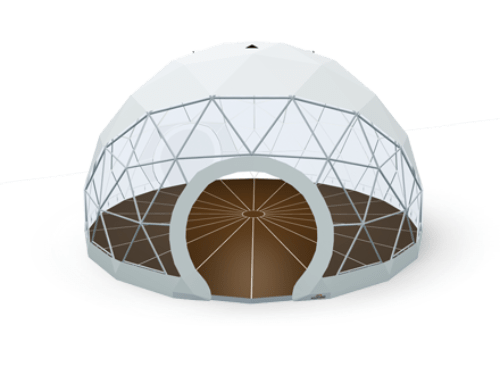 Polidome 50
Surface Area: 50 m2
Diameter: 8 m2
Persons standing: 70
Price up from 11 730€
Loreal promotion - Europe 2014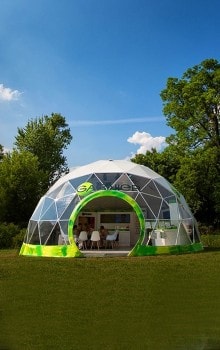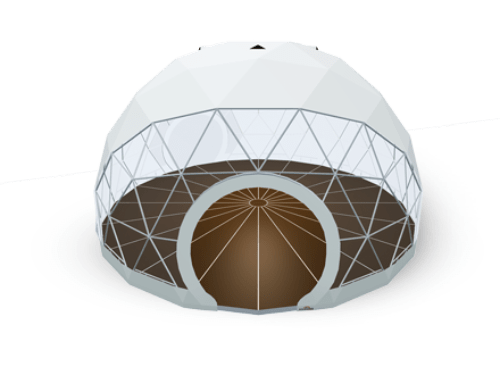 Polidome 75
Surface Area: 75 m2
Diameter: 9,5 m2
Persons standing: 114
Price up from 18 530€
Wavin both tent - Texas 2014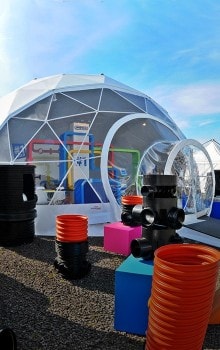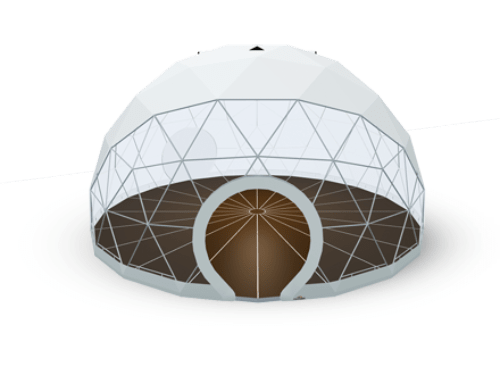 Polidome 110
Surface Area: 110 m2
Diameter: 12 m2
Persons standing: 160
Price up from 27 370€
Large geodesic tents
Small is beautiful but big makes the difference. Polidomes invites you to its world of never-ending event. Our Festival tent is not only an attractive shelter for your guests or exhibitors, but also equipped with Immersive projection system can transport them to another place, country or even world. Big dome tents will make any of your exhibitions, shows or business and integration meetings unforgettable. Polidomes develops next-gen fixed and mobile 360 dome theaters exclusive special events venue, live concerts, VR nightclubs and many more. Just tell us what you need and let the event begin!
National marine week - South Africa 2015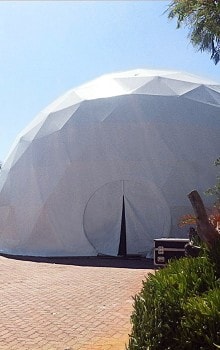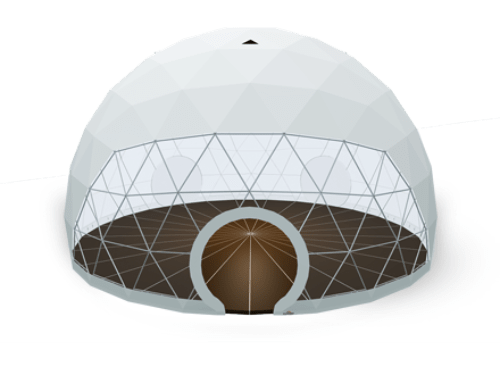 Polidome 150
Surface Area: 154 m2
Diameter: 14 m2
Persons standing: 195
Price up from 36 300€
DEWA Innovation Week - Dubai 2016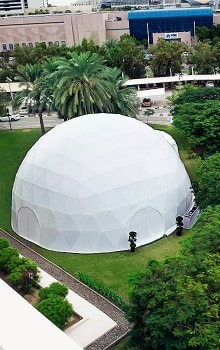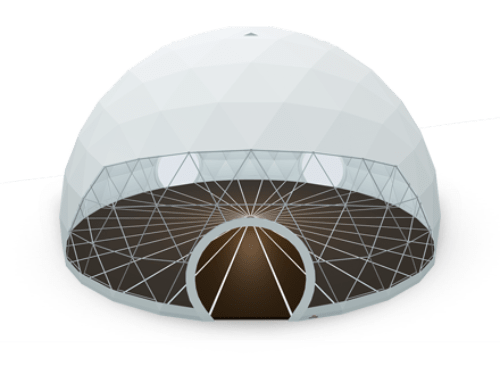 Polidome 300
Surface Area: 280 m2
Diameter: 19 m2
Persons standing: 456
Price up from 61 500€
Volvo Ocean Race - Alicante 2014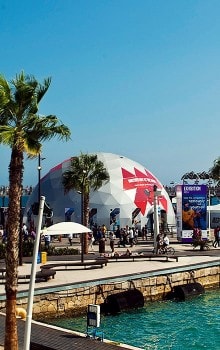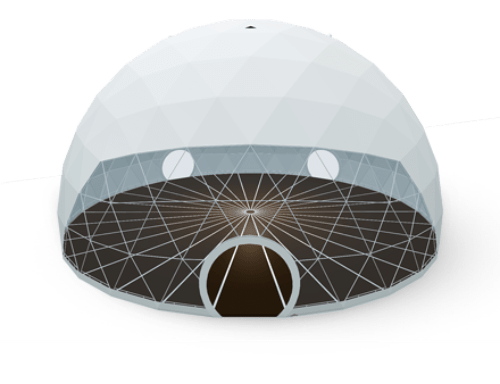 Polidome 500
Surface Area: 515 m2
Diameter: 25 m2
Persons standing: 980
Price up from 102 000€
Lemon Park - Poland 2014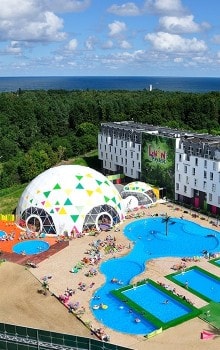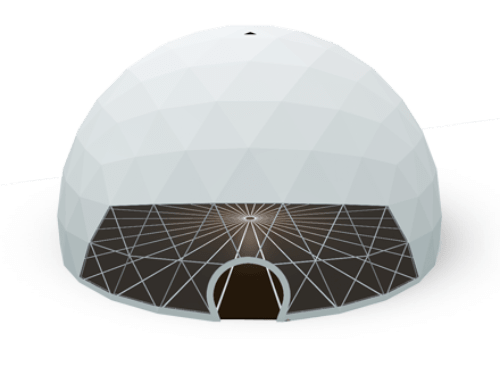 Polidome 700
Surface Area: 706 m2
Diameter: 30 m2
Persons standing: 1.075
Price up from 154 000€
Polidomes Geodesic Dome Tents have worked with: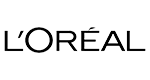 L'Oréal Garnier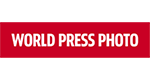 World Press Photo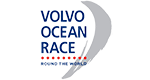 Volvo Ocean Race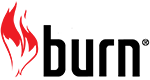 Burn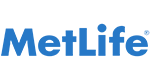 Metlife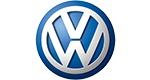 Volkswagen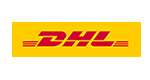 dhl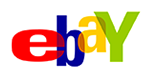 ebay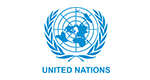 United nations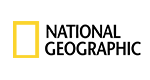 National Geografic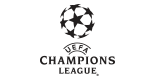 UEFA
For more information contact us today!
Call us
Martha Robbins
Sales manager
Phone: +48 605 525 915
Email: info@getitdome.com